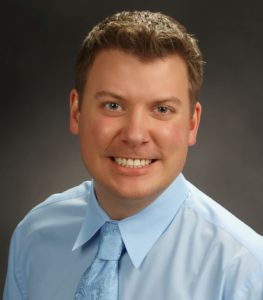 Looking back at my life, having grown up in small towns in the south provided a true sense of community that was ingrained in me from an early age. It's healthy to feel a level of responsibility towards others that goes beyond family and loved ones. I think it was this sensibility that forced me to do well at school. I learned that effort was the greatest commodity that man has. My father always told me that if a man can read, he can learn and become anything he dreamed. I grew up knowing that only a lack of effort could hold me back.
I became the first in my family to graduate college. I stayed close to home enrolling in an honors program at the University of Central Arkansas which luckily had the resources to pay my way through. It was a tremendous experience and the curriculum was my first exposure to philosophy and a level of intellectual discourse completely unfamiliar to me. I loved it. In fact, I loved it so much that once I learned the honors program would continue to pay for my classes I decided to stay for a fifth year before submitting my thesis and graduating. Although I had a strong science background in my studies (I majored in biology and minored in chemistry), the fifth year let me just learn for the sake of learning and I concentrated on my second minor, interdisciplinary studies (a fancy way of saying a little of this and a little of that). College taught me that there was more to knowledge than memorization. College taught me how to think.
For as long as I can remember, my path had always been towards being a doctor. It was such an honored profession and my family always encouraged dreaming big and putting the whole of your effort into it. The question then became what type of doctor should I become? I had always imagined medicine, however, when I imagined that path and where it would take me, it just didn't feel right. Instead, and of great surprise to my family, I decided to go to dental school. It has been one of the great decisions of my life.
Again, staying close to home, I enrolled in the dental program at the University of Tennessee Health Science Center. I loved the clinical aspects of dental school and the art involved with hand skills. As I matured clinically, I began to gravitate towards orthodontics as a specialty. There are few other professions where you can make such a dramatic change to someone's life. With orthodontic treatment, you can change the way people are seen and, more importantly, the way people see themselves. The work of an orthodontist lives on through life's most joyous moments, in laughter, in a smile. It is a gift to provide such a service.
After graduation from dental school, I moved to Henderson, Nevada to become an intern at the orthodontic program of Roseman University of Health Sciences. I went on to join the Advanced Education in Orthodontics and Dentofacial Orthopedics program the following year and simultaneously pursued my MBA.
After graduation, I moved to Goodyear, Arizona. It has been an incredible life here with my wife, Annie, and two dogs, Shenanigans and Griswold. I am blessed to have a profession that has given me so much and that is so personally fulfilling. Orthodontics builds lasting relationships, shapes personalities, and changes lives for the better. It's hard to imagine a better life.
Ambar
Front Office Coordinator
I'm originally from California. I love spending time with my two nieces and family. In my spare time I enjoy shopping, sushi, hiking, going to church, and a good comedy movie. I love to serve others and sharing a simple smile to brighten someone's day fills my life with joy.
Kaelyn
Clinic Coordinator
I am an assistant here at Share More Smiles. When you come in to get your braces on and get adjustments, I may be the one to call you back and work on your braces. When I come to work everyday, it feels more like a family atmosphere than a job. My favorite part about working in an orthodontic office is seeing the patients' smiles when they get their braces off!
In my spare time, I love to go to Christian concerts. I also have two Siberian huskies that I like to go hiking with. I grew up in Wisconsin (go Pack go!) and have been in Arizona for about seven years. Having family far away in Wisconsin makes it great to work with such amazing people that are my family. It is definitely a home away from home here at Share More Smiles.
Jessica
I have been in the orthodontic field for 7 years! I love coming to work and seeing beautiful smiles being created. There is nothing better than seeing someone get their braces off and loving their new smile! We have such a talented team at Share More Smiles, and the BEST patients!
I grew up in Snowflake Arizona, but have lived in Washington State, and Curacao in the Caribbean. In my spare time, I'm probably out in the woods! My husband, and our two sweet dogs, are usually camping, backpacking, hiking, kayaking, or fishing. I love to shoot archery, and travel as much as possible. We have huge families (My husband is the oldest of 11!) so that keeps us pretty busy! Our dogs are our kids. We've had our Dachshund mix, Slinky, for 7 years. Rosie the Mini Dachshund is 2, and always getting into trouble!
Veronica
Orthodontic Assistant
I have been working in orthodontics for over six years and also worked in general dentistry for about five years, but found myself to be more passionate about orthodontics. I love to see the smiles when I make a difference in our patients' lives. I also love our talented team here at Share More Smiles. I feel very blessed to be a part of such a professional team and I would not have it any other way!
When I'm not at work, I love to watch movies at home or at the theater with my beautiful five kids. I'm very family oriented but as far as activities, crafting and doing makeup and hair are my favorites!
Audrina
Orthodontic Assistant
I am an Orthodontic Assistant/office D.J. (D.J. Drina) at Share More Smiles. I am a native of Arizona. I graduated high school from Tempe High School, class of 2003. I then attended Apollo College for Dental Assistant Training, class of 2008.  I have been an orthodontic technician for over eight years.
I take pride in being a part of someone's life to help change how they feel about their smile. I am very family oriented, so once I have the pleasure of taking care of your braces at the appointed time, we become family! They call me D.J. Drina because I choose the music that plays in the office while patients are being treated. If you have a request for a certain song during your appointment, I will be delighted to fulfill your request!
During my spare time, I love to watch movies, read, listen to music, and spend time with extended family. I have two children, one boy and one girl, and have been happily married for 12 years.