On June 10th, Dr. Moore's first baby was born! Her name is Claire Elizabeth. She was born at 4:57 pm, weighing 7 lb 1 oz and measuring 20 inches long. Isn't she cute in her Share More Smiles onesie?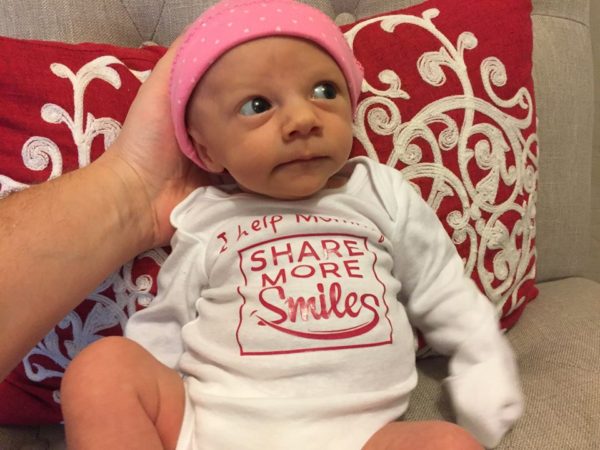 She enjoyed meeting the Share More Smiles team at the office and was dressed for the occasion.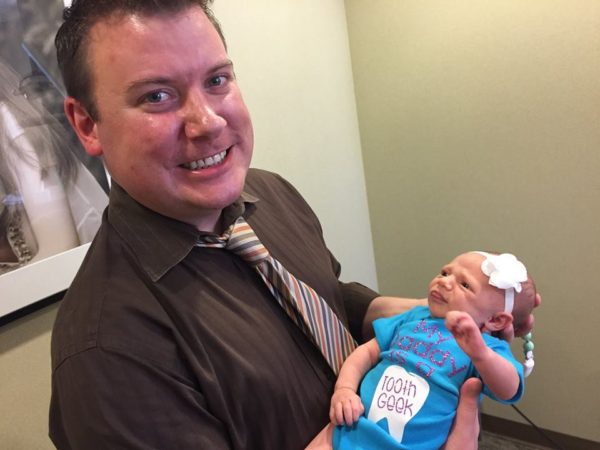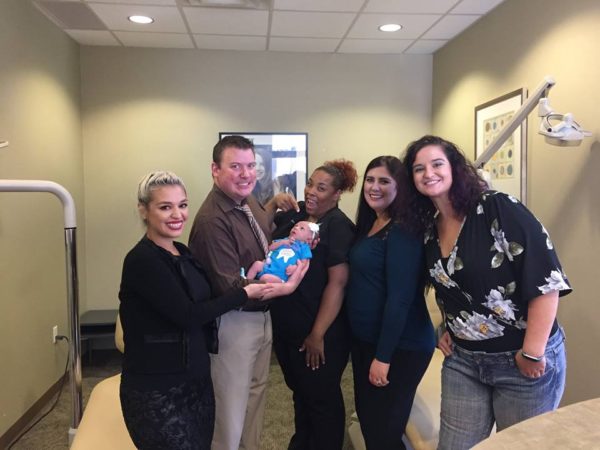 Dr. Moore has enjoyed all the parenting advice he has received from many of our parents in the practice and looks forward to sharing more parenting adventures with all of you as time goes on.
Congratulations to the winner of our Baby Moore Contest, Caitlin! Caitlin won a $50 gift card for having the closest predictions about the birth of Dr. Moore's baby.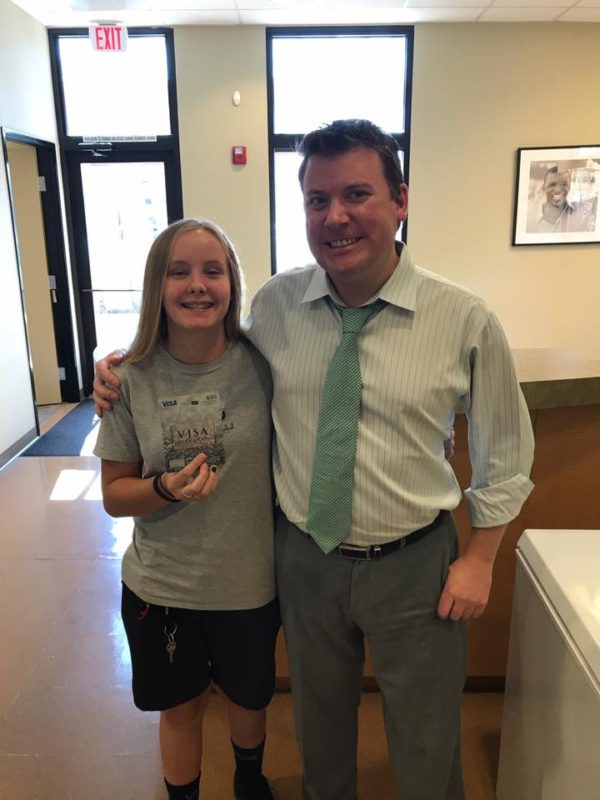 Be on the lookout at the office and on our social media pages for our next patient contest. You could be our next winner!