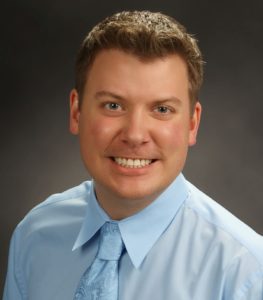 Looking back at my life, having grown up in small towns in the south provided a true sense of community that was ingrained in me from an early age. It's healthy to feel a level of responsibility towards others that goes beyond family and loved ones. I think it was this sensibility that forced me to do well at school. I learned that effort was the greatest commodity that man has. My father always told me that if a man can read, he can learn and become anything he dreamed. I grew up knowing that only a lack of effort could hold me back.
I became the first in my family to graduate college. I stayed close to home enrolling in an honors program at the University of Central Arkansas which luckily had the resources to pay my way through. It was a tremendous experience and the curriculum was my first exposure to philosophy and a level of intellectual discourse completely unfamiliar to me. I loved it. In fact, I loved it so much that once I learned the honors program would continue to pay for my classes I decided to stay for a fifth year before submitting my thesis and graduating. Although I had a strong science background in my studies (I majored in biology and minored in chemistry), the fifth year let me just learn for the sake of learning and I concentrated on my second minor, interdisciplinary studies (a fancy way of saying a little of this and a little of that). College taught me that there was more to knowledge than memorization. College taught me how to think.
For as long as I can remember, my path had always been towards being a doctor. It was such an honored profession and my family always encouraged dreaming big and putting the whole of your effort into it. The question then became what type of doctor should I become? I had always imagined medicine, however, when I imagined that path and where it would take me, it just didn't feel right. Instead, and of great surprise to my family, I decided to go to dental school. It has been one of the great decisions of my life.
Again, staying close to home, I enrolled in the dental program at the University of Tennessee Health Science Center. I loved the clinical aspects of dental school and the art involved with hand skills. As I matured clinically, I began to gravitate towards orthodontics as a specialty. There are few other professions where you can make such a dramatic change to someone's life. With orthodontic treatment, you can change the way people are seen and, more importantly, the way people see themselves. The work of an orthodontist lives on through life's most joyous moments, in laughter, in a smile. It is a gift to provide such a service.
After graduation from dental school, I moved to Henderson, Nevada to become an intern at the orthodontic program of Roseman University of Health Sciences. I went on to join the Advanced Education in Orthodontics and Dentofacial Orthopedics program the following year and simultaneously pursued my MBA.
After graduation, I moved to Goodyear, Arizona, and now live in Surprise. It has been an incredible life here with my wife, Annie, and two daughters, Claire and Emma. I am blessed to have a profession that has given me so much and that is so personally fulfilling. Orthodontics builds lasting relationships, shapes personalities, and changes lives for the better. It's hard to imagine a better life.
Jodie
Practice Manager
I have been in the orthodontic field for over 25 years now. I knew I wanted to be in the ortho field since I was in 7th grade.  I started doing ortho right out of high school in Long Beach, CA. My orthodontist taught me everything I know.  
I love working with Dr. Moore and seeing all our patients as they become family while getting a beautiful new smile. You will see me dancing around and joking with patients throughout the day. I love to dance and have fun! 
When I am not at work, I am spending time with my husband (my high school sweetheart) and 2 kids (1 boy, 1 girl).  
Since I am now an Arizonan, I like to root on my local Cardinals playing football and BBQ.  
Ambar
Front Office Coordinator
I'm originally from California. I love spending time with my two nieces and family. In my spare time I enjoy shopping, sushi, hiking, going to church, and a good comedy movie. I love to serve others and sharing a simple smile to brighten someone's day fills my life with joy.
Kristin
Orthodontic Assistant
Hi, my name is Kristin.  I am an orthodontic assistant here at Share More Smiles.  I have been an assistant for over 21 years. I knew at an early age that I wanted to be an orthodontic assistant because I saw how having ortho treatment changed my life and I wanted to be a part of doing the same for others. I love working here with Dr. Moore and all of my co-workers because our office is very small which allows for us to be very close to each other.  I also love how our office has a small–town feel. I enjoy being able to get to know all of our patients and be there for them along their journey to their best smile. The transformation from beginning to end has to be my favorite part! 
I was born in California but raised most of my life here in Arizona. I have 5, yep 5, amazing children! Four beautiful girls and my youngest is my handsome son. In my free time I enjoy spending time with my kiddos, going to concerts and I love watching football (Go Cowboys!!). 
Cristian
Orthodontic Assistant
I graduated from Carrington College and I've been doing ortho for 3 years now and I really enjoy giving people a perfect smile. I've lived my whole life here in Arizona, so I'm already used to the super hot weather. One of my favorite things to do is take photos on my film camera, listen to different genres of music and collect vintage clothes. I love spending time with my girlfriend and trying new coffee places and restaurants. 
Annalisa
Orthodontic Assistant
I'm from Las Cruces, New Mexico but have lived in Arizona for 8 years. I have happily been an orthodontic assistant for about 5 years. I graduated from my dental assisting program in 2013 and shortly after found my passion in orthodontics. My favorite part of ortho is developing relationships with our patients and helping to improve their smiles and lives. 
In my spare time I love spending time with my family: my husband of 10 years and my 2 beautiful children. I also enjoy cooking and rock climbing.