It's been a while since we've shared a baby update so here we go!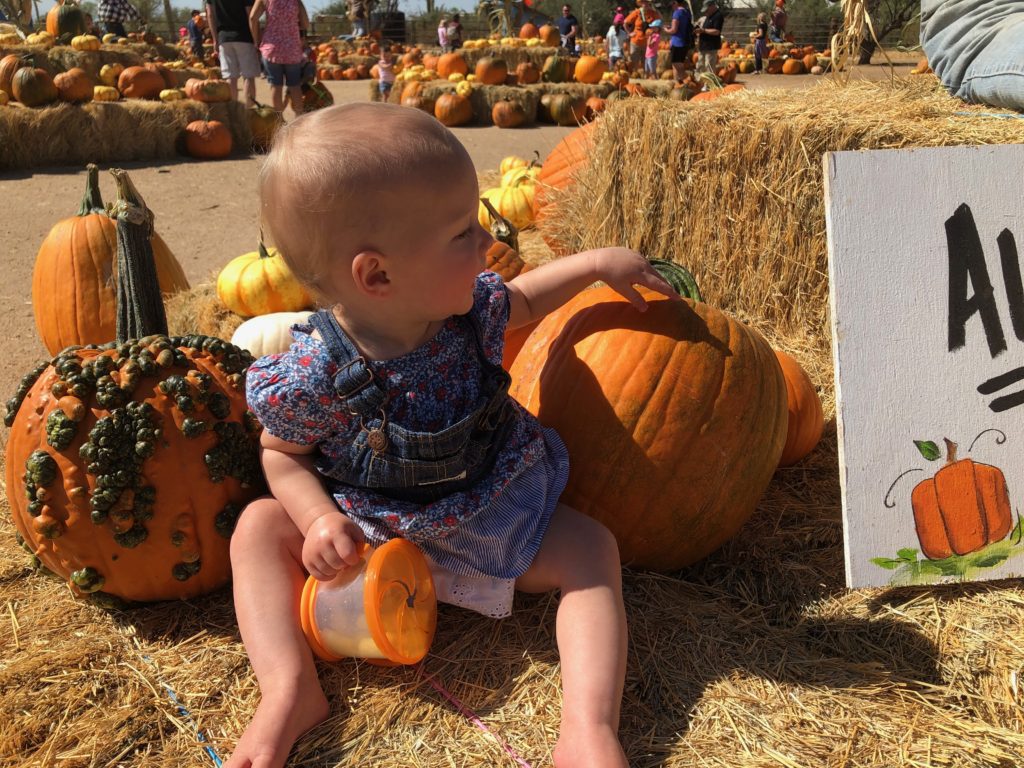 Dr. Moore's baby Emma has finally gotten in her first few teeth! Emma turned 1 on September 16th and her first few teeth sprouted up just a few weeks ago. Here she is enjoying her fist pumpkin patch in Scottsdale last weekend. We hope you are enjoying this beautiful fall and can't wait to see your smiling faces soon!
Do you have plans to visit a pumpkin patch this year?